Automatic tablet testing system with IP54 protection rating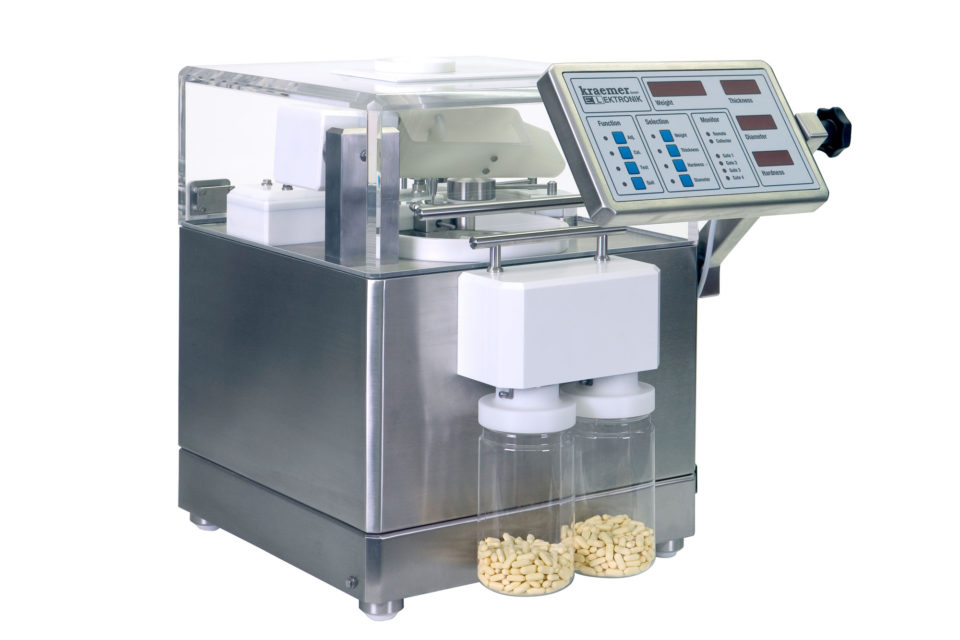 UTS IP-LR
The UTS IP-LR is designed to make sure the work/test area can be thoroughly cleaned. The device is very maintenance-friendly, as all parts can be removed for cleaning with no need for tools.
Functionality
In the feeder chute, the tablets are automatically de-dusted, separated and conveyed to the test area. Here, a rake system positions the tablets and transports them to the measuring stations.
The positioning method upstream of the hardness tester enables almost any shape of tablet to be ideally positioned for diameter and hardness measurements.
The tablet stopper, pusher and transport segment can be ideally adapted for each product. During product changes, these parts can be replaced in just a few easy steps.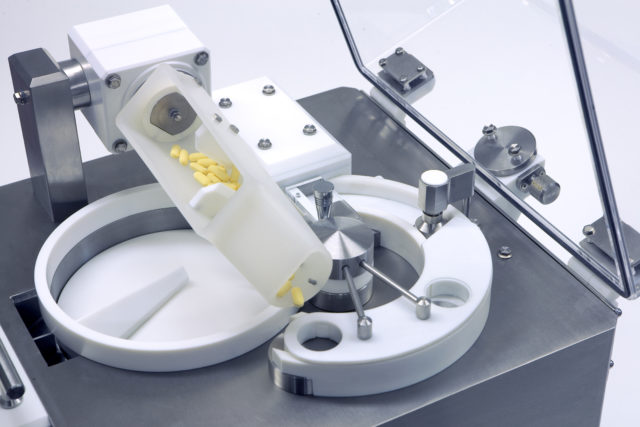 Quick and easy calibration
Click video to view the calibration process on the UTS IP-LR.
UTS IP-LR – Automatic tablet testing system for tablets.
Options for IPC.line Testers